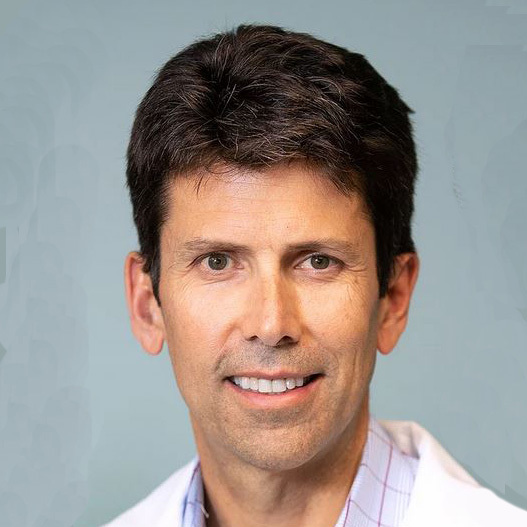 Specialties

Knee, Shoulder, Sports Medicine

Schedule An Appointment

(970) 476-7220

Languages

English
Education
| | |
| --- | --- |
| Medical School: | University of Washington School of Medicine |
| Residency: | University of Utah School of Medicine |
| Fellowship: | University of Pittsburgh Medical Center |
| Board Certification: | American Board of Orthopaedic Surgery |
Biography
Specialty: Complex Knee and Shoulder Surgery, ACL Reconstruction, ACL Reconstruction, meniscus repair, rotator cuff repair, partial knee replacement.
Some of the latest breakthroughs in orthopedics have come from questioning the very things that are questioned the least: like where to attach ACL grafts. Until recently, it was considered standard protocol to attach ACL grafts in the same place for all patients regardless of where the patient's original ACL attachment may have been. Understanding that a 125-pound ballerina has very different anatomy from a 285-pound football player, Dr. Cunnningham followed the research on ACL grafts very closely. Dr. Cunningham now ascribes to the practice of attaching grafts at their original insertion points where the reproduction of native attachments ensures a better outcome.
Dr CunninghamDr. Cunningham is a full-service knee and shoulder specialist with particular expertise in ACL reconstruction, partial and total knee replacements and cartilage restoration surgery. He completed an optional knee and shoulder fellowship in Sports Medicine, knee surgery and shoulder surgery. A fellowship has been likened to gaining 10 years of clinical experience in a given subspecialty over one intense year.
When asked what makes for a good orthopaedist, Dr. Cunningham believes it requires skillful hands for surgery, good clinical judgment and being a good listener. The former is something you either have or you don't, while the latter two take diligence and the ability to connect with patients on a personal level.
Recognizing that no two patients are alike, Dr. Cunningham has mastered a wide variety of surgical procedures depending on the patient's age, level of activity and other variables. This is evidenced by Dr. Cunningham's approach to ACL reconstruction. Depending on the patient's age and activity level, he will tend to use either a 5 stranded hamstring tendon graft or a quadriceps tendon graft. Quadriceps tendon grafts are currently being used by just a few high volume ACL surgeons across the country and the results are encouraging.
Triple Bypass Ride
Dr. Cunningham is excited about the latest advancements in cartilage restoration, specifically using implants (cadaver and autologous chongrocyte implants) in those patients who have lost their meniscus or articular cartilage as a result of an injury and surgery. As for partial and total knee replacements, he does more of these than any other orthopedic surgeon in Eagle and Summit counties. Be sure to watch his surgical videos on various knee and shoulder procedures at www.vailknee.com/videos.
Sports have always played a big part in Dr. Cunningham's life. He spent his childhood weekends ski racing in upstate New York. Rick skied competitively through college and now enjoys skiing with his children. Road biking, mountain biking, and trail running are his passion in the warmer months.
Dr. Cunningham is a US Ski Team Physician. He has traveled to Chile for training camps with the Women's US Ski Team and also covers the US Ski Team at Copper Mountain during their preseason camps.