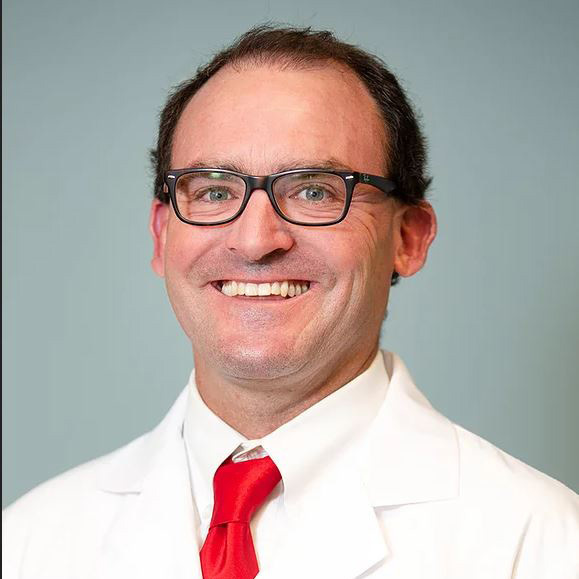 | | |
| --- | --- |
| Specialties | Elbow, Hand & Wrist, Knee, Orthopaedic Trauma, Shoulder, Sports Medicine |
| Schedule An Appointment | (970) 476-7220 |
| Languages | English, Spanish |
Education
| | |
| --- | --- |
| Medical School: | Louisiana State University School of Medicine |
| Residency: | New Orleans Charity Hospital |
| Fellowship: | Sports Orthopedic Fellowship, New Zealand; Upper Extremity Orthopedic Fellowship, Auckland Hospital, New Zealand; Hand Surgery Fellowship, University of New Mexico |
| Board Certification: | American Board of Orthopaedic Surgery |
Biography
Specialty: Hand and Upper Extremity, Knee Surgery, Fracture Surgery, Orthopedic Trauma
Dr. Joseph believes that our limited time here on Earth is a gift. Part of this gift is the ability to appreciate and enjoy the day-to-dayness of your life. When an injury interrupts this, it is easy to see the importance of timely and professional care to heal from your injury. Dr. Joseph wants to provide this and is well trained to do so.
After graduating from Vanderbilt and LSU Medical School, Dr. Joseph continued his training at the somewhat infamous Charity Hospital in New Orleans. Pre-Katrina Charity Hospital was a unique place according to Dr. Joseph. The sheer volume and inner-city nature of the injuries provided an exceptional training ground for high level orthopedic trauma. "Like sipping from a fire hydrant, the volume of bad injuries trained us as orthopedic surgeons to be comfortable with all types of complex injuries, especially when the bullet hits the bone."
After his five years at Charity Hospital, Dr. Joseph traveled to New Zealand to do Specialty Fellowship training in Arthroscopic Knee Surgery and Sports Medicine. This proved to be an invaluable life experience, in addition to learning new techniques while treating international rugby players. Dr Joseph found his year in New Zealand taught him to appreciate how the rest of the world sees the United States, something that is easy for Americans to forget.
Following his year in New Zealand, Dr. Joseph went on to complete a second yearlong Fellowship in Upper Extremity and Hand Surgery in Albuquerque, New Mexico. This gave him additional training in elbow, wrist and hand surgery in a busy university teaching hospital. The combination of specialty fellowships and a background in the 'knife and gun' club of New Orleans, Dr. Joseph has solid training.
His passion for orthopedics began here in Vail. As a 22-year-old emergency room technician in Vail, he was introduced to the many flavors of orthopedic injuries common in the mountains. In the summers, his work as a whitewater river guide reaffirmed the importance of an active mountain lifestyle to people of all ages. This experience inspired his dream to return to Colorado as an orthopedic surgeon in 2006.
Dr. Joseph fully appreciates that patients here are often highly motivated and driven to heal. With the right care and direction, these patients are most likely to experience a full recover, something that is rewarding both to Dr. Joseph, and most importantly, his patients.
Dr Joseph's orthopedic interests include ski and snowboard trauma including tendon and ligament injuires. He also has expertise in treating tendonitis, carpal tunnel, hand and wrist problems.
Lastly, Dr. Joseph and his wife Natalie enjoy raising their two small children in the mountain lifestyle. They also enjoy paddling whitewater, making stained glass, as well as breeding and training Labrador Retrievers.